You Are Invited to Join
Jerry's Chevrolet and the Sioux Falls Corvette Club
On Sunday October 14th For Our 1st Ever Fall Color Run / River Run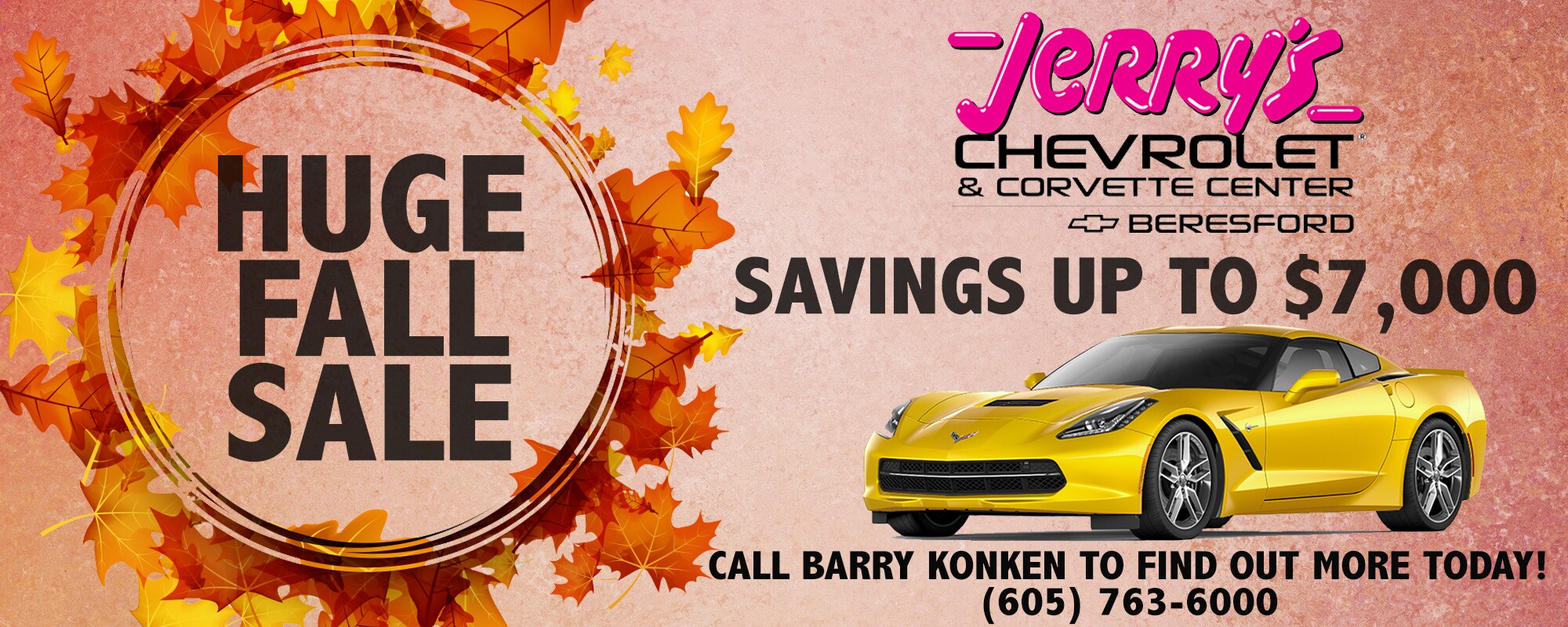 Meet at Jerry's Chevrolet in Beresford and we will d
epart at 1:00pm.
We'll cruise south on I-29 to Hwy 50 and then head west.
Southern Corvette owners may join us at the Coffee Cup (I-29 and Hwy 50) about 1:30 PM.
After Vermillion we plan to take county blacktops along the Missouri river to Niobrara, NE.
Then back to the Marina Grill next to the Gavin's Point Dam in Yankton for dinner around 5:30.
We will have planned rest/ refreshment stops about each hour.  The first will be at The Cottonwood Inn just west of Yankton and then later at The Dock and Scenic
Overlook west of Springfield, SD.
I can't guarantee you will see fall colors, but I can guarantee that you'll see trees and you will be on roads with curves.   That's Right…you'll actually be able to turn your steering wheel!
The event will happen rain or shine.
Hope to see you there!