Are You Thinking About Selling Your Vehicle? We Can Help!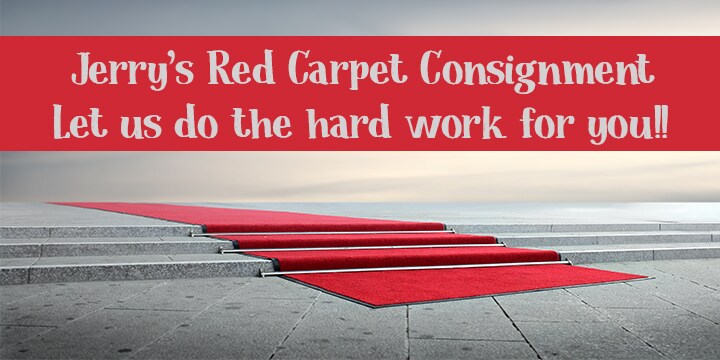 Benefits of Selling Your Vehicle on Consignment
Selling a vehicle is no easy task. Trust us, we have been doing it for 30 years and some of them can still be a bit tricky. We have also sold thousands of vehicles, so we do know a thing or two about what we are doing and how to sell a car. If you don't want to deal with all of the hassles of selling your vehicle, but still want to reap some of its profits, we can sell your vehicle here at Jerry's Auto Sales in Lennox, Jerry's Chevrolet in Beresford & Jerry's Chevrolet Buick GMC on consignment. There are a number of other benefits to selling your car on consignment with us as well!
How Does the Consignment Process Work?
Before we get to more of the benefits of selling your vehicle on consignment, we first want to let you know how the consignment process works here at Jerry's. When you first bring your vehicle to us, we will have an initial consultation with you where we will discuss many of the benefits of selling on consignment, as well as coming to a consignment agreement. We will also explain our fees during the process.  After this initial consultation, your vehicle will begin the initial consignment process. This includes completing the following steps:
Step 1: Your car will undergo a 115-point inspection which will thoroughly review the vehicle's mechanics.
Step 2: Your car will then receive a hand wash detail to ensure that it is lot ready.  
Step 3: Finally, a professional photographer will take 25 - 40 pictures of your vehicle for the online listing.
Once your vehicle passes the tests and the pictures are taken, our Jerry's Internet Director will place your vehicle on all of the major car sales websites. This includes: CarGurus, Cars.com, AutoTrader, CarsforSale, and Keloland Automall, to name a few.  It will also be listed on our website (jerryscars.com) which has more than 12,000 visitors each month.
How Long Does a Vehicle Take to Sell?
Typically it takes between 15 to 60 days for us to sell your vehicle. If you do not want to wait for your car to sell on consignment, you do have the option to simply sell us your car.  All you need to do is fill out the form below or call one of our three (3) Jerry's locations and ask to speak to one of our Sales Managers.  
What Types of Vehicles Do We Take for Consignment?
We consign for a wide variety of vehicles here at Jerry's. These include:
• Car Consignment
• SUV Consignment
• Crossover Consignment
• Truck Consignment
• Exotics Consignment
• Classics Consignment
• Luxury Consignment
What are the Benefits of Selling Your Car on Consignment?
Finally, what you have been waiting for, the benefits to selling your car on consignment here at Jerry's:
• We will handle all of the DMV and paperwork related details
• We offer financing and service contracts
• We accept trade-ins
• We make sure your vehicle is placed on several key websites
Consign Your Vehicle With Us Today
If you would like to consign your vehicle with us at Jerry's, you can come and stop by our any of our 3 locations - Jerry's Auto Sales in Lennox, Jerry's Chevrolet in Beresford and Jerry's Chevrolet Buick GMC in Vermillion. If you would like to learn more about consigning a vehicle with us, please get in touch with one of our sales team members.